H&R Lawn and Landscape has over 30 years experience in designing, maintaining, and installing automatic irrigation systems. Our irrigation professional will evaluate your property and give recommendations based on soil type, sun exposure, and plant/turf varieties.
Installing an irrigation system is a great way to increase the value of your home by improving the health of your landscape and turf.
System Design and Installation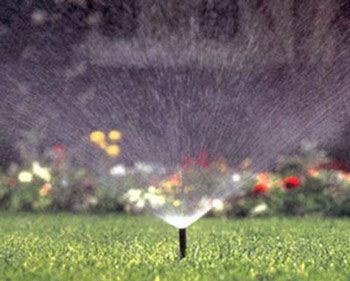 An experienced irrigation professional will design a custom irrigation system specifically for your home or property. Sun exposure, soil type, and plant/turf varieties will determine what type of heads we will use and also if you will need drip irrigation in landscape planting beds. Our motivated irrigation crew will make sure that your irrigation system is installed in a timely manner while maintaining quality and minimal damage to your existing lawn.
Irrigation Service
Call us today to have an experienced irrigation technician evaluate your system to make sure it's running at peak efficiency. If you are in need of repair, our technicians carry most parts to make timely repairs to get your system up and running.
Annual Maintenance
H&R Lawn and Landscape offers spring start-up and fall shut down for your irrigation system. If you would like an annual irrigation service agreement, a technician can periodically check your irrigation system throughout the season, perform your start up and shut down and answer service calls.